Chinese serialized web novels are gaining traction in the English-reading world. Can Chinese pulp fiction enter the Western cultural market just as Japanese manga did twenty years ago?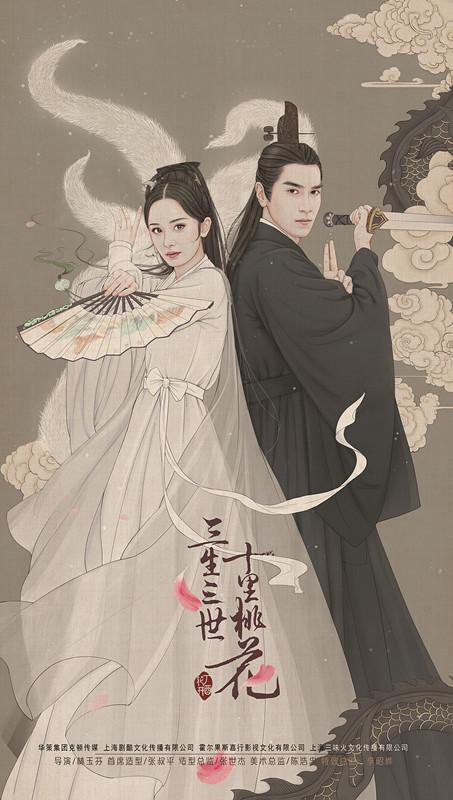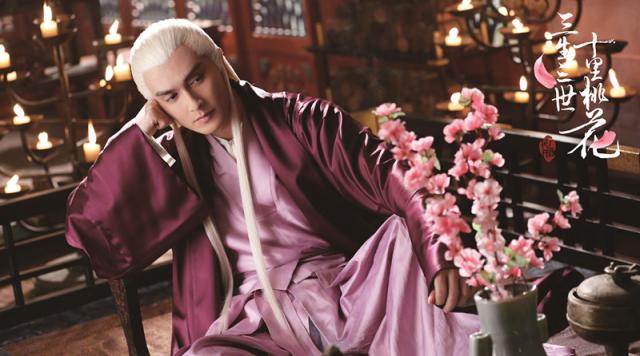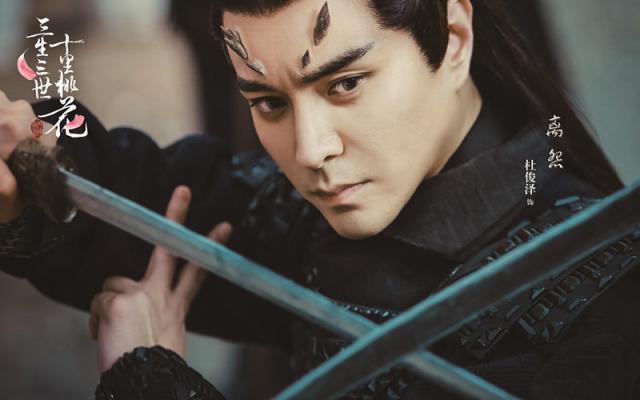 Adapted from the same-titled web novel by Chinese author Tang Qi, fantasy television drama Three Lives, Three Worlds, Ten Miles of Peach Blossoms (2017) became instant hits not just with local audiences but also abroad
An article titled "Chinese Web Novels Help Young American Quit Drugs" appeared in the Southern Weekly on March 16 and promptly went viral across China's social media. It says a young Californian, Kevin Cazad, used to do drugs to ease the pain of a breakup, but ever since he came across a translated Chinese web novel, Coiling Dragon (Panlong, 盘龙), on Chinese web novel translation website Wuxiaworld.com, he was "completely intoxicated" and "totally forgot about cocaine." "[Chinese web novels] are as addictive as drugs but at least they won't kill me," Cazad was quoted as saying.  

As founder of Wuxiaworld and translator of Coiling Dragon, Lai Jingping, sees it, this novel-beats-drug story sounds somewhat self-aggrandizing. But it is undeniable that a new craze for Chinese web novels has already swept a circle of Asian literature lovers in the English-reading world since late 2014, thanks to the efforts of various translation websites.  

Web novels have become the primary driver for boosting China's original popular culture.
Analysts believe that if there is one thing in China that can rival Hollywood and Japanese manga in the future, it must be web novels.  

"It takes time for Chinese web novels to enter the Western mainstream market. Fifteen or twenty years perhaps. After all, building a huge cultural brand like Nintendo's Super Mario and Pokemon cannot be achieved overnight," Lai told NewsChina.  

A Breath of Fresh Air 

"Chinese web novels are able to make me forget everything else when I read them, focusing fully on just reading and I always feel a need to read more when I have caught up on the released chapters," 26-year-old Dane Tina Lynge Hansen told NewsChina.  

It was Coiling Dragon that first brought Hansen and other readers into the wild world of the Chinese imagination. Before Chinese web novels surfaced in the English-speaking world, Japanese light novels and manga had proved popular among Western readers. Light novels, very popular among teens and young adults in Japan, refer to easy-to-read works with light-hearted plots, simple language, short paragraphs and manga-style illustrations.  

But readers gradually grew tired of the stale tropes in Japanese novels and started to look for alternatives. With Coiling Dragon's introduction into the English world, Chinese web novels gained ground as a breath of fresh air.  

Chinese web novels are works of literature serialized online with a diversity of genres.  
Some genres are more familiar to Western readers, such as sci-fi and fantasy (xuanhuan), and some are more esoterically Chinese such as wuxia and xianxia. Wuxia, which literally means martial arts heroes, generally tell martial-arts stories that take place in the "real" world. Xianxia, which means "immortal heroes," is a genre heavily inspired by Daoism, featuring magic, demons, ghosts, immortals and mortals who learn to become immortals through self-cultivation and meditation.  

Hansen has already read 40 translated Chinese web novels, among which Martial Universe (武动乾坤) and Sealed Divine Throne (神印宝座) are her favorites. She particularly likes the works of Tang Jia San Shao (or TJSS, 唐家三少), the most successful web novelist in China.  

Hansen had never imagined that reading Chinese web novels could change her life as much as it would. In September 2016, she made a significant life decision: to quit her job in a primary school and become a full-time web novelist. 

"I was very keen on reading Chinese web novels and the more I read, the more ideas came to mind. I eventually started to write, just to get these ideas out of my mind as they kept on troubling me," Hansen told our reporter.  

Now Hansen is an original writer for Gravity Tales, the second largest Chinese web novel translation website in the US after Wuxiaworld. Two of her original works, Blue Phoenix and Overthrowing Fate, have been serialized on the platform.  

"Cultivation" is a Daoist concept and a major theme in wuxia and xianxia novels, but something which non-Chinese readers have little or no idea of from their past reading experience. In stories of these genres, mortal cultivators of different sects, schools or clans can train themselves in martial and mystical arts to become more powerful, increase longevity and even become immortal deities.  

"I enjoy how the stories are built up with cultivation and with the many aspects of Chinese culture. In the xianxia novels, characters' strength is constantly, and often rapidly, increasing. In the Western fantasy fiction I read, I never come across novels where the main character gained strength and became gods as they do in the Chinese novels," Hansen told our reporter. 

Many readers also favor the way main characters are portrayed in Chinese web novels, which they believe is more complicated, subtle and morally ambiguous than light novels they had read before.
 
"It makes me feel really inspired to see these characters fighting for what they hold dear and believe in. I am fascinated by how these characters are not flawless heroes but have personal traits such as anger, jealousy and hate," Hansen told NewsChina. 

"Culture and the attitude of the protagonist are the main reasons for the popularity of Chinese novels among Western readers. Especially the attitude of protagonists who don't mind revenge is a good change from the regular superhero comics where the protagonist has a heart of gold and forgives everyone. I would say that people are tired of the standard good-hearted protagonist we see in Japanese and American fiction," Wuxiaworld reader Strixflash commented.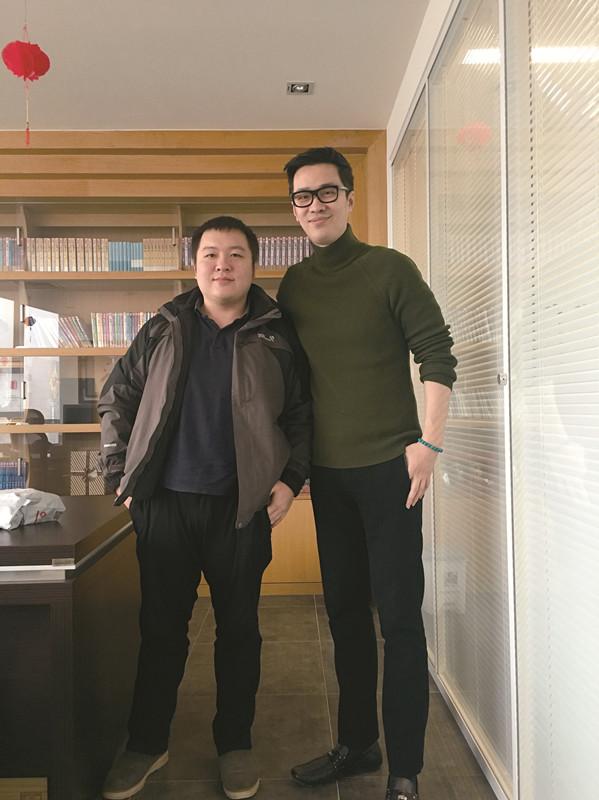 The founder of the translation website Wuxiaworld Lai Jingping (Left) and the popular webnovelist Tang Jia San Shao
'Fellow Daoists' 

As the translator of the milestone work Coiling Dragon and the founder of Wuxiaworld, the Chinese American Lai Jingping ignited the Chinese fantasy fiction craze. 

Lai used to work for the US Department of State and was sent to Malaysia, Canada and Vietnam as a diplomat. He is keen on reading classical Chinese wuxia novels written by Jin Yong and Gu Long.  

Lai gave himself the online name "RWX" after his favorite fictional character, Ren Woxing, (任我行, literally meaning "I do as I please"), a martial-arts master and a cult leader in Jin Yong's wuxia masterpiece The Smiling, Proud Wanderer (笑傲江湖).  

In 2014, a Vietnamese friend recommend he read the Chinese web novel Coiling Dragon. Lai was immediately hooked and decided to translate it.  

Under the name RWX, Lai first updated his translation chapter by chapter on Light Novel Forum, a literary platform on Reddit that is dominated by Japanese light novels. Coiling Dragon soon overshadowed the Japanese novels and became the most popular one on the forum. 

Written by popular xianxia writer "I Eat Tomatoes" (我吃西红柿), Coiling Dragon tells the story of the adventures of Linley Baruch, the scion of once-legendary Dragonblood Warriors. Framed in the settings of Western fantasy, the story features magicians, warriors, immortal beings and a magic ring, the elements of which are familiar to foreign readers.  

Lai set up the Wuxiaworld website in December 2014. In just two years, the site has become the biggest base in the world for Chinese fantasy and light fiction lovers.  

According to data from web traffic data tool Alexa on May 5, Wuxiaworld ranked 1,053rd busiest of all websites, far surpassing China's largest web novel hosting site, Qidian, which was established in 2002 and ranks 8,321st. Wuxiaworld gets more than five million visitors from 120 countries per day and has over 300,000 readers. One third of the visitors are from US, others from the Philippines, Indonesia, Singapore, India, Canada, Brazil, Germany, UK, France and Australia. 

In 2015, after having translated over three million words of Chinese web novels, Lai resigned from the US State Department to work full time on translation and website operation.  

Fans on Wuxiaworld jokingly call themselves "fellow Daoists" and endlessly discuss all aspects of Chinese web novels: how to form a "Gold Core" (金丹), the elixir of life, during the advanced stages of cultivation, or how to immobilize, control or kill an opponent in fighting though striking his or her meridians, the network of vessels in the body through which the vital energy Qi flows.
 
Learning Chinese has become cool among fans. Many start teaching themselves or take courses to learn the language to read the web novels. The website also provides explanations in a glossary of general terms used in wuxia, xianxia and xuanhuan stories, as well as a list of commonly used Chinese idioms and phrases and tips for learning Chinese. 

Wuxiaworld has over 30 translation groups, each in charge of one or two works. The site has already completed the translation of seven novels such as Coiling Dragon, Stellar Transformation, Child of Light, and is currently translating 33 novels.  

Apart from Wuxiaworld, according to research by Ji Yunfei, a scholar of the Webnovel Research Forum of Peking University, there are more than 100 Chinese web novel translation websites around the globe.  

Gravity Tales, for example, is the second largest translation website after Wuxiaworld, with a team of over 50 translators. Currently, apart from 21 Chinese web novels in translation, Gravity Tales also has an original story category, where seven original novels by six writers including Tina Lynge Hansen are serialized, such as A Dragon's Curiosity, Aethernea, How to Avoid On a Daily Basis, Blue Phoenix and Overthrowing Fate.  

"Each of these seven works more or less has traces of Chinese web novels. Some are heavily influenced by Chinese novels in plot design, and some directly set the story's background in China," Goodguyperson, the founder of Gravity Tales, told China Arts News.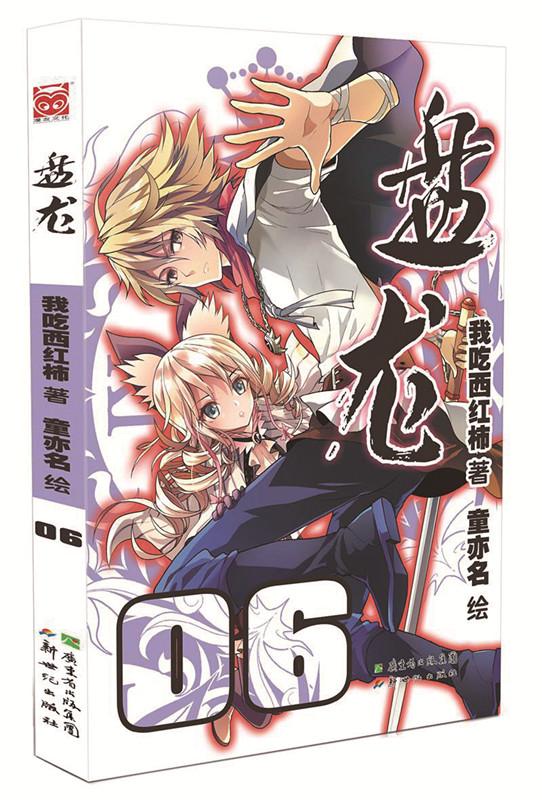 The manga adaptation of the popular web novel Coiling Dragon written by I Eat Tomatoes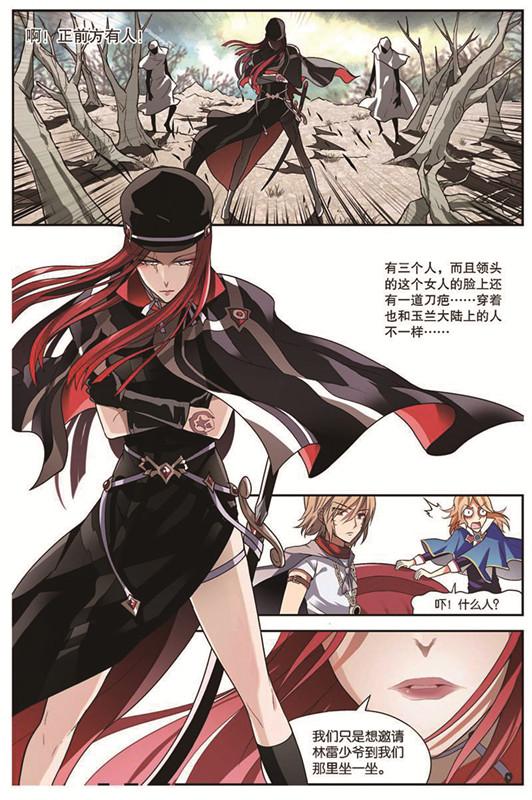 Manga version of Coiling Dragon
Marching Abroad 

Chinese web novels are becoming a huge force in shaping the landscape of China's popular culture.  

According to a 2015 survey by the Digital Publishing Bureau of the State Administration of Press, Publication, Radio, Film and Television (SAPPRFT), the number of web novel readers in China has reached over 300 million. By the end of 2015, the Top 30 web novel sites had around 8.48 million registered writers in total, 1.5 million of whom are contracted. The Yuewen Group, the biggest web novel platform in China that owns eight websites, has 4 million registered writers and 10 million fiction works.  

"Due to China's unique publishing history, the Chinese web novel industry has swallowed the largest piece of the commercial cake – genre fiction – which was supposed to be set on the plates of the printing press," the assistant professor of Peking University's Chinese Department, Shao Yanjun, said in her speech at the second Chinese Webnovel Forum in September 2016.
 
Shao indicated that, in the era of print publishing, in contrast with the full-fledged commercial publishing industry in Western countries, China has failed to develop a healthy production system for commercial fiction. It is the Internet that has given Chinese genre fiction an outlet to grow and prosper. After a dozen years of wild growth, Chinese web novels have become a unique cultural phenomenon that cannot be found in any other country.  

Now, Chinese online fiction has been seen by Chinese media and industry players as the major driving force to march into the Western cultural market.  

"For the Chinese web novel industry, the English market is incredibly huge. It can be said that it is a window of opportunity worth billions of dollars," Wu Wenhui, the CEO of the Yuewen Group, said in an interview with China Arts News.  

As Wu explained, the main mode of cooperation between the Yuewen Group and the overseas market is through the sale of digital and publishing copyright. Since 2004, Chinese web novel sites under Yuewen have authorized the translation and publishing of about 200 novels in 20 countries, particularly in Thailand.  

Wu points out that in the future, the Yuewen Group will learn from the successful "Marvel Model." "Besides the copyright sales, we will explore more and more original brands of web novels, adapt them into TV dramas, games and animations and promote them abroad, making China a new engine of cultural exports," Wu said.  

From the perspective of Lai Jingping, China becoming a global cultural superpower like the US and Japan is "an extremely long marathon that might at least take 15 or 20 years to realize." 

"China still has millions of miles to go to catch up with Japan in terms of its cultural impact on the Western world. Chinese pop culture exports to the West are just at the beginning phase like Japan in the 1980s. Japan has spent twenty years planting its pop culture in the West. China needs to have the same patience," Lai told NewsChina.  

Web novels and related adaptations have dominated China's domestic cultural market. Lai stressed that a significant reason behind this huge success is that Chinese web novels do not have competitors domestically. Nevertheless, if Chinese web novels march towards the Western mainstream market, they will come up against extremely powerful rivals and very picky consumers.  

"Western readers have over 200 years of genre fiction reading history. They have great writers and works. Since they have too many alternatives, they are much pickier than Chinese readers," Lai said.  

As he went on to explain to NewsChina, length and poor quality of many webnovels are two biggest problems that turn Western readers away.  

Compared with Western genre fiction, Chinese web novels are vast. Since the income of Chinese web novels heavily depends on readers' subscriptions and donations, the more an author writes, the more money they may get. This means Chinese web novels are usually incredibly long, many with hundreds of chapters and millions of words, sometimes tens of millions of words. "It is tolerable to read one updated chapter or two every day. But once the novel is printed, it's hard to predict whether Western readers are willing to buy such giant volumes," Lai said.  

Moreover, Chinese web novel authors are more concerned about length and the rate at which they release new chapters, meaning quality is usually sacrificed. Many novels are poorly written, loosely structured and filled with repetitive tropes.  

Lai argued that it is vital for Chinese web novelists to improve the quality of their works so as to better face the severely competitive global market. "Currently, our readers are still tolerant about some drawbacks of Chinese web novels because these works are free of charge and still new to them. But when the craze fades, how can Chinese writers maintain these readers who grew up with the books of J. R. R. Tolkien and George R. R. Martin?" Lai asked.