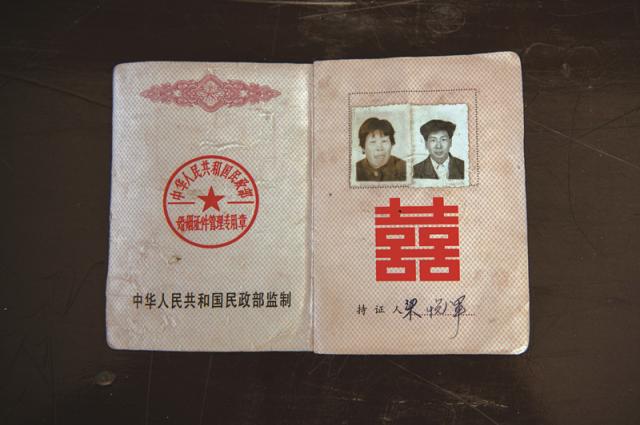 The value of the local hukou household registration has skyrocketed since the launch of the policy. On April 5, Liang Yuejun, 52, took his marriage certificate to apply for a hukou of Rongcheng County, which is under the administration of the Xiongan New Area. He has lived there for 20 years since marrying a local woman, but hadn't processed his hukou registration until recently. Hearing that the local hukou is becoming valuable, Liang couldn't bear to lose his chance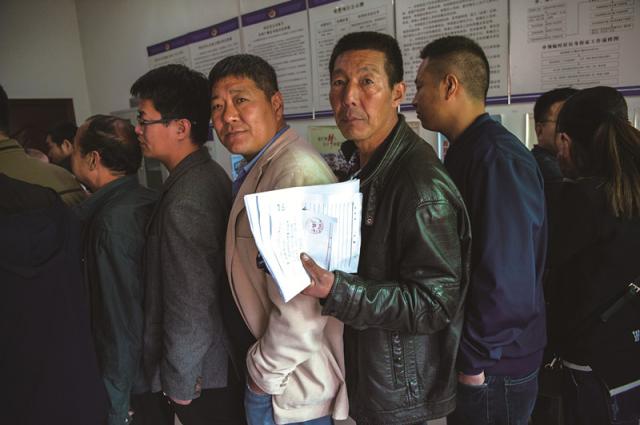 On April 5, crowds of people wait in line for hukou registration at the police station at Nanzhang, Rongcheng County. As a local police officer explained, they'd only received five or six applications per day in the past, but on the morning of April 5, over 60 applicants rushed to register
O
n April 1, the Chinese central government announced the establishment of the Xiongan New Area (XNA) in Hebei Province, a new district to rival the Shenzhen Special Economic Zone and the Shanghai Pudong New Area. The district is expected to integrate the development of Beijing, Tianjin and Hebei and ease the strain on resources in the capital. The three counties that are included in the XNA plan – Rongcheng, Xiongxian and Anxin – have drawn attention nationwide. 
Hundreds of homebuyers from across the country swarmed to the area during the three-day tomb-sweeping festival, hoping to buy up property to resell for a profit in the future. All three counties held an emergency meeting on April 2, one day after the announcement of the establishment of XNA, and told the public that they would regulate the local housing market to curb property speculations in the new area.  
A wave of excitement has swept the counties. Thrilled by the plan, many locals living away from their hometown are rushing back for new career opportunities. Having a local hukou has suddenly become more attractive. The foreseeable flood of investment and funding has made both locals and outsiders confident about the prospects of the area, all craving to cut themselves a lucrative slice of cake.
1. Rongcheng locals perform square dancing. A local says that the town has been filled with a festival atmosphere ever since Rongcheng was included into the Xiongan New Area 
2. Ever since Anxi County was included in the Xiongan New Area, the local government building has been a hotspot where people are keen to take photos 
3. The Xiongan New Area has become the most discussed topic among the local farmers in the fields. They are extremely optimistic about their future 
4. Even though the street loudspeaker keeps up a warning about the ban on property deals, buyers and agents still trade privately. Some speculators have been detained by the local police in Xiangxian 
5. A government seal blocks the gate of a property developer in Rongcheng after county authorities imposed a ban as speculators rushed to the area to snap up real estate bargains 
6. Yin Jinhua has worked in a clothing factory in Rongcheng for 20 years. She and her colleagues all believe the Xiongan New Area project will tremendously boost the local clothing industry 
7. A local resident peddles his own property by showing buyers his ownership certificate near the sales office 
8. Shang Shuangliu, 58, a driver-turned-entrepreneur who owns a logistics company in Rongcheng, is extremely excited about the XNA plan – "happier than my wedding" he says. He's already been discussing with his wife how to further expand the delivery range of his company