A massive underground surrogacy market has been created by a growing fear of infertility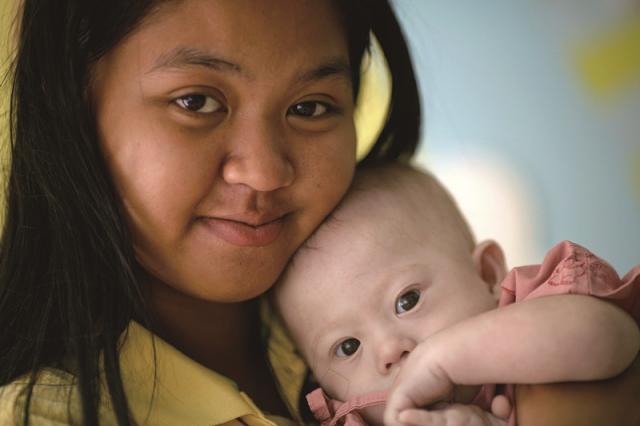 I
n a spacious office overlooking the Shanghai skyline, Lü Jinfeng reclined on a sofa and listlessly checked his mobile messages. Lü, 39, was one of the earliest surrogacy brokers in China and his company, AA69, has to date produced at least 10,000 babies for infertile families. He likes to identify himself as the godfather of China's surrogacy sector. 
Standing beside him, Qin Yue (pseudonym), an elderly local Shanghai woman, was looking at Lü pleadingly. A few days ago, Qin and her daughter and son-in-law came to Lü's office to sign a contract for surrogacy. Her daughter is 31 years old but because of her epilepsy, the hospital advised that having a baby could pose a serious health risk. Frustrated, Qin decided to find a surrogate for her daughter. This time she came to discuss the details of ovulation. 
The cost of surrogacy for Qin's daughter is 650,000 yuan (US$95,000), the minimum price charged by Lü. In a contract presented to our reporter, Lü said there are four options for his clients. The basic option is that the client provides qualified eggs and sperm, if their physical conditions are good. Within two years, AA69 will ensure that at least one healthy baby will be born. The other options will cost more if clients need donated eggs or sperm, and the price will increase in accordance with a donor's educational background, height and looks. 
"The price ranges from 650,000 yuan (US$95,000) to 1.25 million yuan (US$180,000)," Lü told NewsChina. "Just like buying an apartment, my clients could pay in full or by installments. If they pay in full they get a discount." 
Qin Yue paid the cost of her daughter's surrogacy after spending all her savings. Qin said she was willing to pay because she felt so indebted to her son-in-law. "Our son-in-law is an excellent person and we are happy that he did not divorce my daughter [because of her inability to have a baby]."  
In surrogacy, the egg is fertilized with the father's sperm through in vitro fertilization in a laboratory. An embryo is then implanted in the surrogate's uterus. 
A common reason for clients to seek a surrogate is that their ovaries are able to produce eggs but they have uterine health issues. Since the inception of surrogacy technology, many hospitals have seen it as an enormously lucrative business and begun to cash in on the heated market. Controversies, however, followed. Many critics argued that surrogacy has challenged the traditional way of pregnancy and childbearing, and that this is against social norms and medical ethics.  
In 2001, the Administrative Measures for Assisted Human Reproductive Technology were unveiled by what was then the Chinese Ministry of Health (which was merged with the National Population and Family Planning Commission in 2013 to form the National Health and Family Planning Commission), under which the agency prohibited medical institutions and their staff from performing any form of surrogacy procedures, adding that transactions of gametes, zygotes and embryos in any form are also forbidden. In other words, the authorities have banned infertile couples from borrowing other women's wombs to deliver children, even though it is a reluctant choice for many of them. The ban, however, prompted a booming underground surrogacy market and a growing number of agencies have emerged. Enforcement of the measures has been relatively rare.  
It is Lü's rule to meet with clients before signing a contract. If not possible, a video chat will be conducted. Lü added this requirement into his contract: We will guarantee your rights when a contract is signed face to face. 
Lü told NewsChina that he had no choice but to make the rule. Since 2004 when he entered the surrogacy market, it has developed rapidly. He estimated that nowadays there are at least 30,000 people involved in the business, some good, some bad. Under such circumstances, he said, many people swindled others using the name of his company.  
Lü said this showed his status, and his booming role in the surrogacy market. His company has branches in most major Chinese cities – registered as biological science and technology firms. Before arriving in Shanghai, Lü met up and signed contracts with his clients in several cities including Guangzhou, Shenzhen and Xiamen.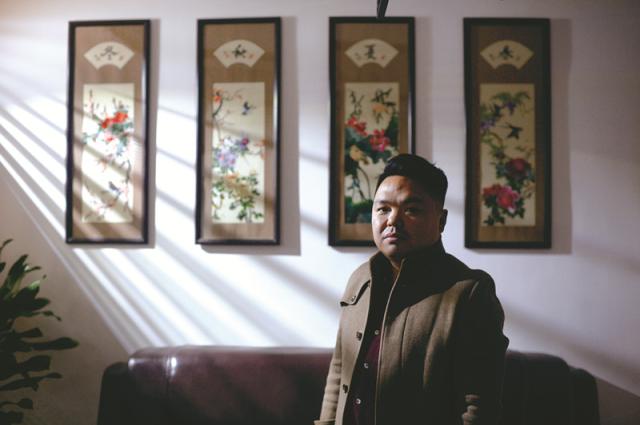 Before he began his trade, more than a dozen years ago, Lü worked for a logistics company in Suzhou, Jiangsu Province, but when he decided to start his own business after investing some money, he was swindled out of his savings. In 2004, Lü's wife became pregnant and in order to learn about being a father, he spent nearly all his time in online seminars. It was there he found that many people were unable to conceive and some of them had to find surrogates overseas. He scented a business opportunity. 
Lü bought several computers and began to advertise his business mainly through online messaging tools, trying to connect clients, surrogates and doctors. Lü clearly remembered that his first client was from the city of Zhoushan, in the eastern Zhejiang Province and his first surrogate was in western Sichuan Province. Together with Lü they went to Beijing to have the embryo transferred. 
"Back then I was quite adventurous and willing to take a few bold steps," he told our reporter. To date, his company has become one of the biggest surrogacy agencies nationwide with a complete "baby production line" including a sales, logistics and law department. Lü also pays online search engines to ensure that his company will be top of the results. "A key word will cost hundreds of thousands of yuan per month but it is worth the money," he said. 
Lü's business also expanded through word of mouth and he has to pay a decent amount in recommendation fees. A sales representative from a surrogacy agency told NewsChina on condition of anonymity that his company had paid around 50,000 yuan (US$7,300) to the middleman for each surrogacy conducted. He added that it is nowadays common for baby brokers to buy clients' information from hospitals. "It costs only several thousand yuan to obtain more than 10 pages of information," he said. 
Lü told our reporter that in past years, the public were generally ignorant of surrogacy and he was even detained by the police for fear that he was involved in organized prostitution. "I didn't commit any crime, nor was I doing any wrong. Medical institutions and staff are not allowed to conduct surrogacy, but the law did not prohibit the public from doing this," he claimed.  
Along with the growing media reports on surrogacy in recent years, Lü has found that there are fewer people nowadays looking for trouble. "I have eventually found that the more I informed the public what I was doing, the less trouble I incurred from law enforcement organs. Actually, we are doing a public good." 
To date, Lü has been interviewed by more than 30 news organizations and the coverage has brought him more publicity. A growing number of clients came for help after reading media reports and some fertility doctors from major public hospitals began to work part time in his company.  
"Even though they could be fined up to 30,000 yuan (US$4,400) for being involved in surrogacy practices, it has proved to be little deterrence to them given the huge returns," he said. 
Lü Jinfeng divided his clients into two groups. The first are female office workers, who are mostly above 30 and work in big cities. Some of them had been pregnant but had an abortion because of work. Later, however, they suffered from recurrent miscarriages or other issues. 
"Many people decided not to have a child when they were young, but found it hard to conceive when they get older," he said. 
The second group are the families who lost their only child and needed an egg donor. "Most of them are more than 50 years old and could not continue their work following the death of their only child. What they need is nothing but a baby," he added. 
According to the China National Committee on Aging, in 2012 China was home to 1 million families who had lost their only child – an increase of 76,000 families each year. Demographers predict that the number of these families will eventually hit 10 million. Since early 2016 when China fully ended its controversial One Child Policy and allowed all couples to have two babies, Lü has experienced a significant uptick of clients.  
"Many of my clients are government officials and employees at State-owned enterprises who previously dared not have a second child, but after the ban [One Child Policy] was lifted they don't have the health to have a child themselves due to age," he said. There are also some special groups coming for help including homosexual couples. "Most of them are gay couples who have a decent educational background and high social status," he said. 
Liang Hong, 53, was a client of Lü but later they became business partners. Liang was a chief physician and head of a public hospital. But nowadays, he works at a private hospital practicing commercial surrogacy. Of his four children, three were born via surrogacy. 
Liang's first child was born in 1992 with a congenital heart disease and in 1998 his wife got pregnant again. Following a miscarriage, her womb was removed to save her life. In order to have another child, Liang started considering surrogacy. He eventually found that public hospitals were not allowed to conduct surrogacy but private hospitals had poor technology and equipment. Later, he contacted Lü for a try and successfully had another child. At Lü's request, Liang later became a fertility doctor and Lü's medical adviser.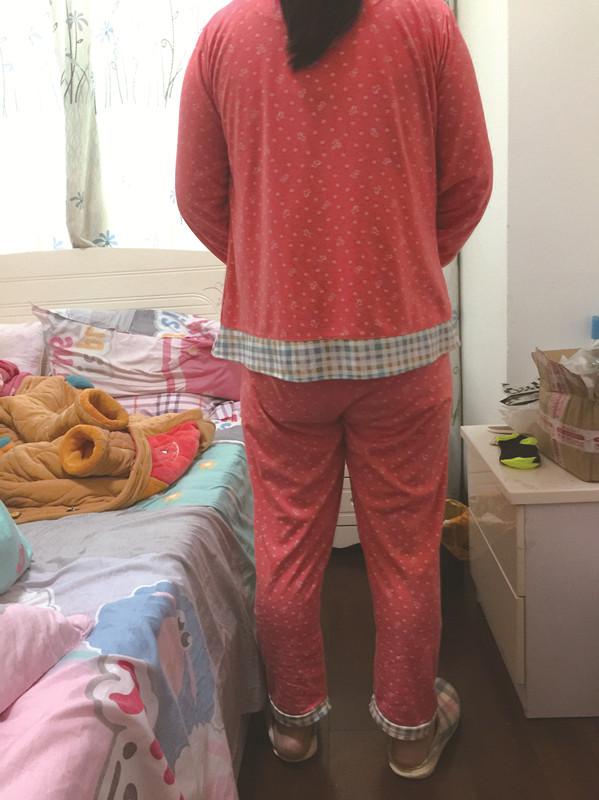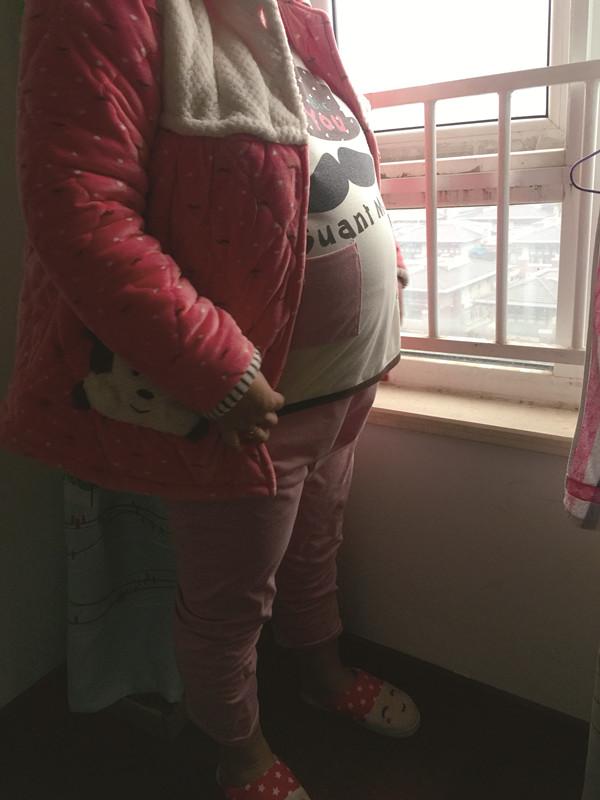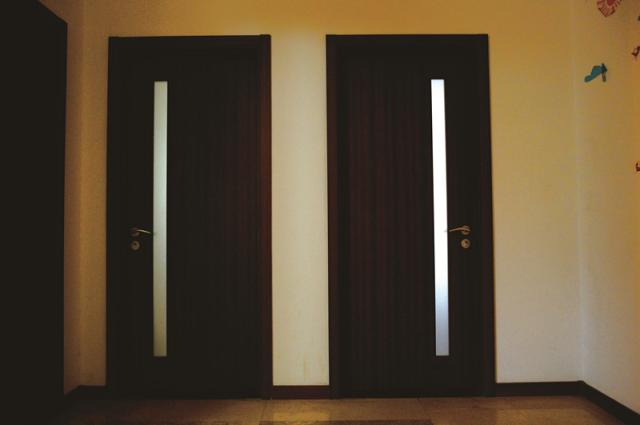 "In these circles, I am fully aware which doctors, including those working for major hospitals, are involved in the surrogacy business," Liang said. "Because of the enormous profits, quite a number of doctors at public hospitals resigned in order to work full time for surrogacy agencies." 
Official statistics showed that in the early 1990s, the infertility rate among Chinese couples of child-bearing age was three to five percent, lower than that of developed countries. Nevertheless, the rate has increased yearly, probably reflecting better detection rates rather than any increase in infertility. The first Chinese baby born via IVF was born at the Third Hospital of Peking University in Beijing in 1988 and the first surrogate baby was born at the same hospital 10 years later. The Ministry of Health revealed that 150,000 to 200,000 babies are conceived via IVF every year in the Chinese mainland. From 1988 to 2001, however, that number was only 10,000.  
According to the China Infertility Report released by the China Population Association in 2009, the nationwide infertility rate has reached 12.5 to 15 percent, close to the level in developed countries. It's even higher in bigger cities such as Shanghai and Beijing. Most of them were aged between 25 and 30 and the group has become increasingly younger – again, likely reflecting the increased access to modern medical technology that allows for earlier detection of infertility, rather than any actual rise in the rate. 
Statistics from the association show that in 2013 China was home to 40 million people suffering from infertility. It is expected that in the coming five years, the infertility rate will climb to 18 percent with a total of 77 million people struggling with infertility. Due to China's traditional emphasis on continuing the patriarchal line, this puts them under tremendous social and familial pressure.  
Lü told our reporter that along with the growing number of people who know they're infertile and the expanding market for surrogacy, there has been a rapid increase of surrogacy agencies and employees. He said at least 50 people had resigned from his company to start their own business in the field. Lü estimated that at least 200 underground surrogacy agencies exist in China including 30 of them on a large scale. 
"Many surrogacy agencies in China nowadays are small workshops that are maintained by couples or brothers and would conduct an operation as long as there are client needs," said an employee from Lü's company who declined to be named. 
Lü added that assisted reproductive technology is actually extremely complicated, requiring a complete set of cutting-edge equipment and huge sums of money. Many small surrogacy agencies, however, cannot afford this. 
"The profit of each surrogacy operation is 30 to 60 percent of the total price," said an accountant who worked for a surrogacy agency. She told our reporter that it was common for a sales representative to get a bonus of 160,000 yuan (US$23,000) every quarter.  
Lü claimed that the surrogacy industry has become increasingly mature and industrialized with a clear division of labor and a more segmented market: agencies looking for surrogates, an egg donation market, online advertising and equipment providers. 
Life as a Surrogate
Despite Lü's protests of the legality of the trade, secrecy shrouds many parts of it. Chen Fang (pseudonym), a 32-year-old surrogate from Hunan Province, already has some wrinkles on her face. Chen's only real hobby is watching television in the apartment she shares with other surrogates. She is one of the 200 surrogates working for Lü's agency.  
Lü has a complete payment and bonus system for surrogates. Each surrogate gets 2,000 yuan (US$290) per month as living costs in the first month of pregnancy, 10,000 yuan (US$1,450) per month after three months, and 20,000 yuan (US$2,900) after five months until delivery. After delivery, a surrogate will get the remaining part of the 200,000 yuan fee (US$29,000) – after deductions. 
All surrogates are looked after by nannies hired from agencies. In addition, there are special personnel in Lü's company to take surrogates to hospitals for routine checkups. At most three surrogates go to hospitals together at a time. "It will arouse suspicion if we take too many pregnant women to hospitals simultaneously," a nurse from AA69 said.  
In order to obtain a real birth certificate, surrogate agencies will use fake identity cards with the information of the clients but the photo of the surrogates to register at hospitals. Lü told our reporter that some years ago, three surrogates in his company were taken away by the police to have forced abortions – two sets of twins and a single baby. His company had to compensate both the clients and surrogates with substantial sums of money. 
Chen was on her second pregnancy for AA69 and her expected date of delivery is May 2017. In November 2015, she delivered a girl for a couple who struggled with infertility. She was deeply attached to the baby, but had to separate from her the moment when she was discharged from hospital and never saw her again. "We were repeatedly told that the baby in our belly is not ours," she said. 
Before becoming a surrogate, Chen was working at a toy factory in southern China's Guangdong Province, earning a salary of less than 3,000 yuan (US$430) per month. Through a friend's introduction, Chen underwent the embryo transference without the knowledge of her husband. With the cash, Chen went back home to the countryside, paid back some money her husband owed, and built a three-story house. 
After the building was complete, there was no money left for interior decoration. This time with the consent of her husband, Chen became a surrogate again. The second time, however, she introduced the trade to several young women in her village. "Seeing I had made a fast buck, they all envied me and decided to give it a try after learning that sex was not involved," Chen said. Each time, Chen will get a referral fee of 10,000 yuan (US$1,450) from AA69. 
The requirements for surrogates are not complicated as long as they are aged between 24 and 32, married, and have already borne a child. "If a surrogate has not given birth to a child, they are more likely to need a caesarean section and the cost will rise accordingly since they should not get pregnant again for three years," said an employee from Lü's company. 
Liu Changqiu, a law professor at Shanghai Academy of Social Sciences, said financial returns are the main reason for women to become surrogates. He added that in the global market, the main providers of commercial surrogacy are young women in impoverished regions of India – and the same goes for China. "Many surrogates take the job because of financial pressures, and the money is the thing they care most about," he told NewsChina. "Their own psychological and emotional health are minimized or intentionally ignored."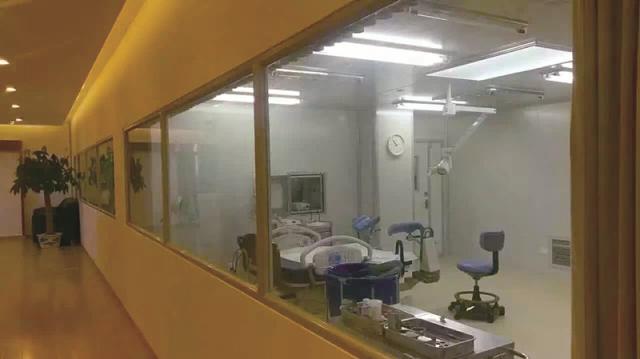 At AA69, surrogates are governed by a strict set of rules - they have the right to call their family but are required not to reveal their living places to anybody else. Some lifestyle provisions are even written into the contracts at the request of their clients including listening to music, reading books, doing exercise regularly and not eating seafood or sleeping late. 
In addition, if a baby's weight exceeds the normal range, a surrogate will get a bonus and if it is below it, there will be a deduction. Lü said he created all these details to build a brand and boost clients' confidence, making sure that his company will always hold the leading position in the market. Nowadays, Lü travels frequently between Beijing and Shanghai in preparation to open his first medical center for surrogacy. 
"Nowadays, I have the capacity to ignore other competitors in the surrogacy market. Just like there are thousands of mobile phone manufacturers worldwide but the iPhone will always take the larger share of profits," he concluded.