The government is pushing hard for much-needed reform – but is that creating too much power for the government in turn?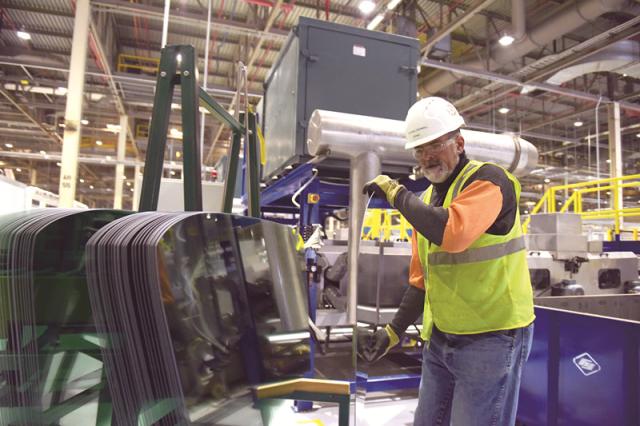 W
orkers labor at a factory of Fuyao Glass America, the US branch of China's largest automotive glass maker, in Moraine, Ohio 
Americans have long felt the pinch of lost jobs to overseas markets and other outsourcing. But the disappearance of manufacturing to other countries is now becoming a concern in China. The US$1 billion investment plan in the US by China's largest auto glass supplier, Fuyao, has attracted the attention of both State and social media. Fuyao has denied some stories. Saying most of his business remains in China, Cho Tak Wong, Fuyao's chairman and founder, had to openly dismiss exaggerated reports that he had "run away" from China.
But as well as proximity to clients like General Motors in the US he cited the higher costs of doing business in China, despite the cheaper and younger supply of blue collar workers. "Our confidence [in our economy] should be based on us being aware of the problems to begin with," he said in a video interview with Yicai Media in December. His complaints include China's higher taxes and more expensive public facilities, as well as unproductive overcapacity, rampant financial manipulations and house price boom, which he says all prevent the deployment of human and financial resources to create a productive manufacturing sector.
Several other leading Chinese entrepreneurs have echoed Cho's criticisms. Tax experts were divided on whether Cho's outcry was exaggerated, but there is a general social consensus on the need to remove obstacles hampering entrepreneurship, including those on Cho's concern list. Otherwise, reasonable, better quality growth in 2017 will be less attainable, although China may have a greater shot at it than either developed or other major emerging economies.
When setting the economic agenda for 2017 in mid-December, the Central Committee of the Communist Party of China vowed to "stabilize the confidence of private entrepreneurs." It decided to deepen supply-side structural reform, namely China's roadmap laid out in 2015 to get the nation into the world's higher income club by providing quality, innovative products and services for the market. The "fundamental way," it reiterated, is to build a system which "let the market play the decisive role in distributing resources" so that production factors are guided by market prices, not monopolies. Before that, the Party pledged to protect private property rights more effectively to "boost the confidence of the society" and "get market entities more motivated for innovation."
In 2016, China achieved its growth target of about 6.7 percent, and started these reforms after years of delay. It is in a better position than developed and other major emerging economies to have both growth and reform in 2017. However, lessons have to be learned from 2016. Progress on reform has been regarded by many analysts as not as significant as had been widely anticipated by the market and public. There are signs that the implementation of reforms is not marketoriented enough. These observations and concerns were evident at the first National Development Forum sponsored by the National School of Development (NSD) at Peking University on December 18 in Beijing.
Good Cards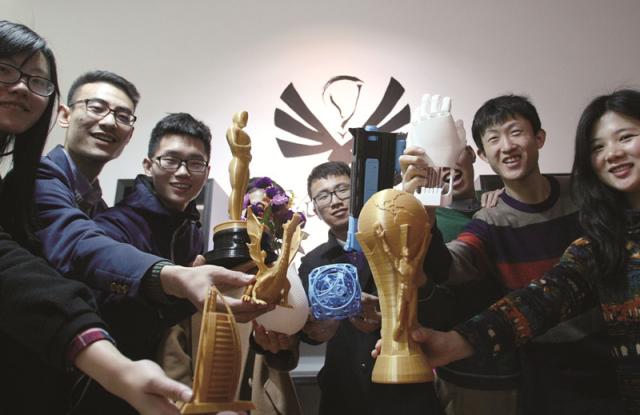 The end of the year is normally the season when economic wizards test their magic by looking into the future. Nearly all the forecasts so far about China's economy in 2017 are pessimistic toward an unfriendly external climate. China's exports will be overshadowed by the potential trade war between China and the US under the Trump administration, the stagnation in Europe and Japan, and sharp growth slowdown in other emerging economies.
The US, the EU and Japan all explicitly refused to stop using "surrogate countries" in anti-dumping investigations against imports from China, making Chinese products vulnerable to punitive tariffs. China's outbound investment will encounter more wariness in host markets, especially in developed economies. European and US business leaders and observers have repeatedly warned that China has underestimated the growing resistance against Chinese investment there. China's currency will continue to face depreciation pressures partly because of the US Fed's interest rates hikes, triggering capital flight and hampering China's own monetary policy.
Yet there is reason for optimism towards conditions within China. Justin Yifu Lin, director of the NSD and former chief economist of the World Bank, said China has more investment opportunities in infrastructure, public services and industrial upgrading than the advanced markets do, and more fiscal and financial ammunition stored to exploit these opportunities than most other major economies do. Realizing this potential, he concluded, can help lower the current high corporate debt ratio, boost consumption and find buyers for empty apartments in smaller cities and towns in China.
There has been a lot of talk about innovation as the new engine of growth dynamics. Online services are still the largest destination for venture capital. But Internet-based startups found themselves slipping into a "freezing winter of capital" in the second half of 2016. After two years of frenzy, investors have become sober-minded towards Internet stories that sound too good to be true. ChinaVenture, an equity investment firm, found that in the third quarter of 2016, Internet-based startups got much less venture capital than in the same period of 2015.
Some see innovation potential everywhere. Professor Zhang Li, Lin's colleague, believes opportunities are abundant in our daily life, from "frustrating" transportation at a snow ski resort in the suburbs of Beijing to the overcrowded multi-sockets that many households are forced to use due to lack of outlets. Better consumer experience through innovation, he said, is not necessarily achieved only with high-tech solutions. The value of less dramatic but more realistic innovation may make up for the slowing momentum of online services.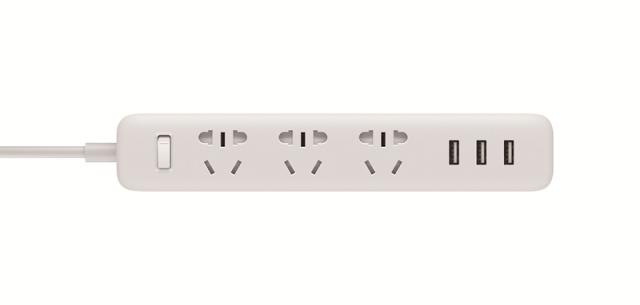 Inaction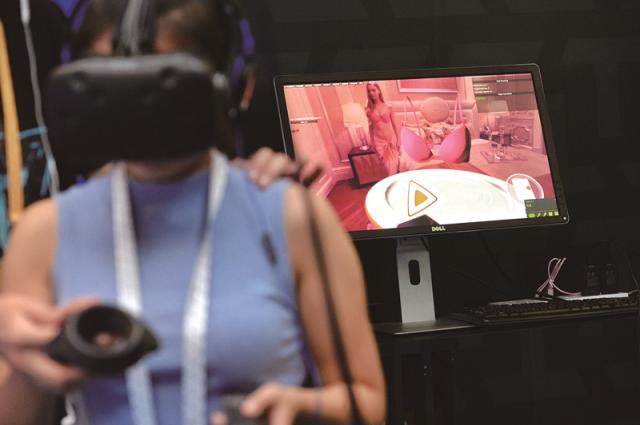 A guest at a hall of the Shanghai Expo tries Buy +, a virtual reality based shopping experience developed by Gnome Magic Lab of Alibaba, July 21, 2016 
If China realizes this potential, it can have its cake and eat it – improving the quality of growth without compromising on speed. Yet even with a good hand, one has to play well. Otherwise, money will simply be wasted and the new engine of growth dynamics will go nowhere. In this sense, the track and pace of the reform will have an even more significant impact on the result of the reform in 2017 than in 2016. The implementation of reforms has apparently caught more attention than reform measures on paper recently, after numerous policies have been declared – but relatively few realized – in the past few years. There is warning among scholars and analysts that reformers face the risk of being punished while their colleagues who choose to do nothing have more chances of promotion. There have been rising complaints that officials have switched from abusing their power to shirking their duties.
The central government has used both carrot and stick. In November 2016, Beijing announced more incentives to encourage local governments to streamline the red tape around business affairs, invite private investment in public facilities and promote innovation. Twenty cities and counties that did well in those reforms, it said, had already been rewarded with easier access to land, capital and project approvals. Since 2015, hundreds of local officials have been punished under Party rules for bad records at carrying out reforms.
But the response towards reform policies remains "lukewarm" among many low-ranking officials, said Fu Chengyu, former chairman of Sinopec. One of the reasons, he noted, is that there are too many policy documents that, from top to bottom, can be interpreted in different ways. Officials at the lower level have no idea whether a document issued today will still be valid tomorrow.
Research by the Administrative Law Studies Institute of China Law Society published in October 2016 also showed that responsibilities need to be specified more clearly by the law for officials to be able to follow them clearly.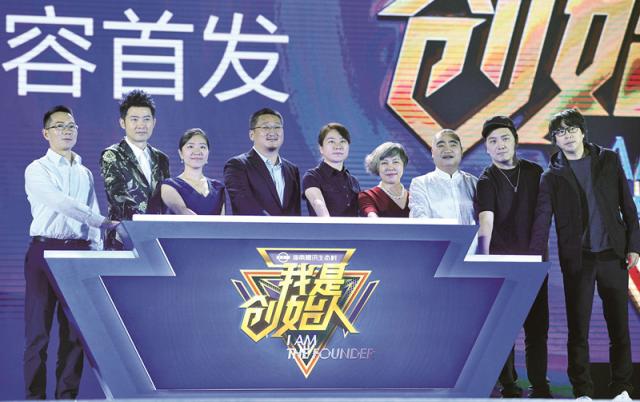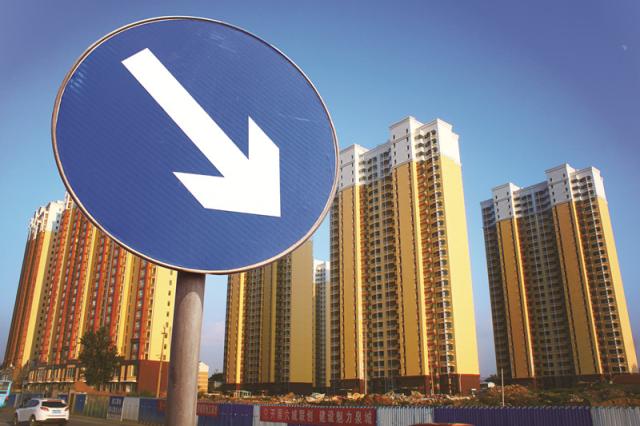 Too Active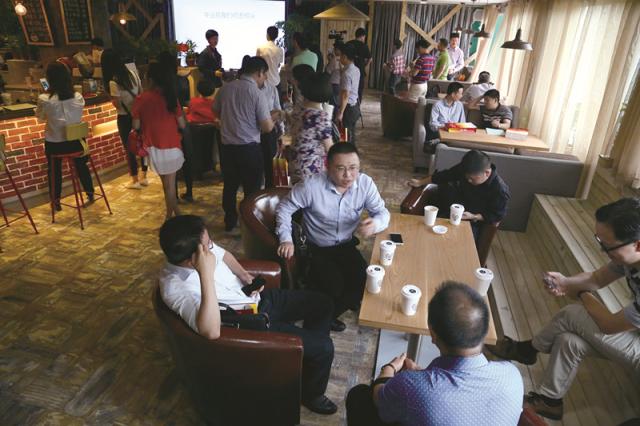 On the other side of the pendulum is overly strong government power in the implementation of reform measures. Lu Zhongyuan, former vice director of the Research Development Center of the State Council, warned at the same forum against the "resurgence" of addiction to a powerful government role in reform.
He gave as an example the public-private partnership in public facility projects, in which newly-created government offices, not market players, have more say in operation. By the end of June 2016, only 30 percent of the annual task of removing steel and coal overcapacity had been completed, much slower than scheduled. Then the target for the entire year was achieved by the end of November, ahead of schedule, thanks to strong pressure from higher levels of the government. The sudden sharp decline in supply prompted a rapid price rise in those sectors, forcing the government to require producers to increase production again. This rapid policy change in different directions is a typical case, Lu said, in which the government dictates the supply side reform. This leaves price, which should function as a market signal, ignored.
The government role in encouraging a new driving force is increasingly controversial, In particular, Professor Lin and his colleague Professor Zhang Weiying have debated for more than a decade about this. Their first face-to-face debate broadcast live online recently has sparked a renewed debate between the two camps. Lin argues that industrial policy with which the government supports certain prioritized sectors has worked in emerging economies and the early years of industrial ones. At the NSD forum, Zhang elaborated again on why he believes the existing mechanism does not encourage innovation properly, as the days of easy profits from optimizing available resources have gone for Chinese producers.
Innovation, Zhang noted, is highly uncertain and risky, and cannot be predicted by big data or officials. It can only be funded and created by risk-taking entrepreneurs and investors who are ready to be responsible for their own ventures. However, there are too many public resources for government-sponsored projects and too many restrictions on private investment in innovation. According to PE Data, part of Zero2IPO Research, a Chinese information and consulting service provider for the private equity and venture capital sector, by the end of 2015, a total of US$313 billion was sponsored or controlled by the government across over 780 funds supporting selected industries. By the end of June 2016, 81 percent of the funds used to invest in other private equity or venture capital funds had been established by the government. "This is a mistake," Zhang said. In the meantime, he added, official approvals based on reviews of profitability, efficiency and quota are still required on the capital market, particularly in the stock market.
A report by the NSD and Long Credit, a Beijing-based data management company, found that in terms of attracting venture capital, the number of new business startups and the number of patent application, more market-driven areas have done much better than those lagging behind on market-oriented reform. For example, 59 counties out of the top 100 for innovation and business startups are from the eastern coastal provinces of Jiangsu and Zhejiang or the municipality of Shanghai, forerunners and leaders in China's Reform and Opening up process.
The purpose of the reform is to break path dependence – where a future direction is set by past actions – that has begun to hinder growth. Avoiding path dependence in the trajectory of the reform is as crucial as the speed of the reform to serve that purpose. The government has vowed to adopt market-oriented and law-based ways to reduce overcapacity, leverage and zombie enterprises. It has also pledged better private property protection to encourage investment and innovation among the private entrepreneurs. All this is key to breaking the path dependence in both growth and reform.