False traffic has infiltrated each corner of the internet celebrity industry thanks to the prosperous market and huge revenues it generates
A
60-second short video is priced at one million yuan (US$141,000) and a two-hour live streaming broadcast sold goods worth 267 million yuan (US$37.8m). These are the commercial miracles achieved by top Chinese internet celebrities over the past year. 
Online celebrities are playing an important role in China to promote sales, ranging from global luxury brands, cosmetics and clothing, to basic household items based on their huge fanbases. According to a report on the Online Celebrity Economy in China in 2018, released by iResearch and Weibo, China had over 588 million fans of internet celebrities by May 2018. As a new industrial chain centering on internet celebrities is seeing high growth in China, brand agents, advertisers and short video platforms are eager to cash in. 
Booming Market
It took just a month for Daigula K to go from college girl to an internet celebrity with over 19 million followers. Born in 1996, she was one of the first to shoot to fame on online video sharing app TikTok, launched in 2017 by Chinese firm ByteDance. Her smile and signature "skirt dance" are features of her videos, most of which are only 30 seconds long, but are produced by a professional team responsible for the whole process, from making the content to marketing it. Daigula K's real name is Song Jiali. With two of her classmates, she uploaded videos about their dance practices before she was spotted and signed as a contracted dancer by the Onion Group, an online video content production company. Before her official debut, the company had test-filmed nearly 100 videos and tagged her as "the dancer with the most beautiful smile." 
"The company is in charge of both the content design and daily operation of the dancer's account," Nie Yangde, founder of the Onion Group, told NewsChina. "Daigula K is neither the best dancer, nor is she the most beautiful dancer, but her smile is the most memorable. Our company has taken full advantage of that trait." 
Online celebrities such as Daigula K are usually discovered and made famous by multi-channel network (MCN) companies, or internet celebrity incubators. Nie told our reporter that it costs a lot to train an internet celebrity from scratch, so most incubator companies prefer to sign celebrities who already have some reputation. 
Li Yongan, founder of Daya Network Company, told our reporter that the amount of video plays, number of fans and the conversion rate – percentage of visitors to a site who click through to buy – are the most important factors when examining the growth of online celebrities. Daya Network Company's contracted celebrities have over 300 million fans.  
According to the White Paper on the Trends of Short Video Marketing in 2019 released by CAASDA, a data platform on online videos, there are more than 200,000 key opinion leaders on Chinese short video platforms, and the market will soon reach the one billion yuan (US$140m) threshold. According to internet research agency iResearch, the value of China's internet celebrity market was expected to surpass two trillion yuan (US$283b) by 2018, up from 1.1 trillion yuan (US$140b) in 2015. 
"For an independent online celebrity with over one million followers, an advertisement invitation is usually priced at 10,000-20,000 yuan (US$1,416-US$2,832)," said Chen Sen, manager of an advertisement company which mainly conducts business with TikTok. "For celebrities working under MCN companies, the price is usually double because of the low risk and high-quality content." 
"When a self-employed internet celebrity has over three million fans, it's difficult for them to deal with content production and the commercial operation simultaneously. Seeking cooperation with MCN companies is the best option," Li Hao, CEO of MARS, a short video service provider, told NewsChina. He said that self-employed celebrities usually have two requests when seeking cooperation with MCN institutions: cooperating with advertisement companies and growing the number of fans.  
To date, seeking advertisement cooperation, obtaining rewards from fans during livestreaming and cooperation with e-commerce companies are the three main ways of commercializing an online celebrity. According to a report on the Online Celebrity Economy in China in 2018, released by iResearch and Weibo, more than 93 percent of leading online celebrities have signed contracts with MCN companies. Online streaming has become an occupation in its own right for many.  
"From the perspective of content production, it's very difficult for a self-employed internet celebrity to access all the specific rules of short video platforms. Their creativity is likely to dry up and the content-making capabilities of an individual are limited," Li Yongan said. "From the perspective of the market, an independent celebrity is also not likely to reach all advertisement resources and it is hard to profit regularly from their content." 
Nine Million Generators
At a time when online traffic is the most important factor to evaluate internet celebrities, the volume of video plays, number of fans and their activity are increasingly vital. In turn, another industry has sprung up to feed off this success – providers of fake online traffic. 
Zhang Baofeng, a senior internet security researcher at Tencent, said there are more than 1,000 online traffic generating companies in China. The top 100 are capable of generating monthly revenues of two million yuan (US$283,200). "Driven by profits, fake internet traffic has penetrated the entire internet celebrity industry," he told our reporter. "At least nine million people work on traffic generation in China." 
Chen Sen told our reporter that generally speaking, these online traffic generation companies only cooperate with individuals and enterprises with whom they are familiar to cut risks to the minimum. According to a report on fake online traffic in the short video sector, released by Threat Hunter, an anti-fraud online service provider, TikTok and Kuaishou, the two leading short video platforms, are the main targets of online traffic generation, accounting for 60 percent of all the false traffic generated online. 
"On TikTok, the number of fans, likes and comments can be easily boosted," said Li Hao. He said that online traffic is generated by either computers or humans. Computer software will help to like, comment and add fan numbers which is fast and cheap, but easily detected by short video platforms. If people are used to fake data, it costs 10 times as much, but it is hard to detect and the account is unlikely to be closed.  
Chen Sen said that 35,000 plays of a video cost 3.5 yuan (US$0.5), 1,000 likes are sold for 45 yuan (US$6.4), 100 comments and likes are priced at 35 yuan (US$5), and 1,000 fans are priced at 40 yuan (US$5.66). "Apart from traffic generation companies, some MCN companies have their own database which has hundreds or thousands of users who follow and like each other within the small circle," he said. 
Huo Nifang, head of Papitude, an online content provider, told NewsChina that leading MCN companies usually hesitate to sign contracts with online celebrities who shot to fame after buying false traffic because it will still cost a lot to train them. "We care more about the competitiveness of celebrities such as their unique content and characteristics rather than how many fans they have," she said. 
Li Yongan said that leading MCN companies eschew traffic generation because the gains cannot make up for potential losses. Most advertisers partnered with leading MCN companies are big brands and they prioritize long-term, stable cooperation. If content providers try to trick them by buying fake data, it will damage their business relationship.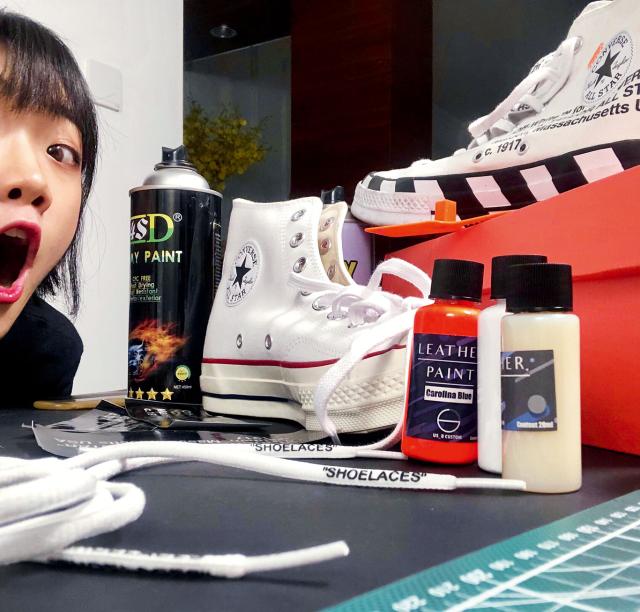 Internet celebrity Daigula K sells products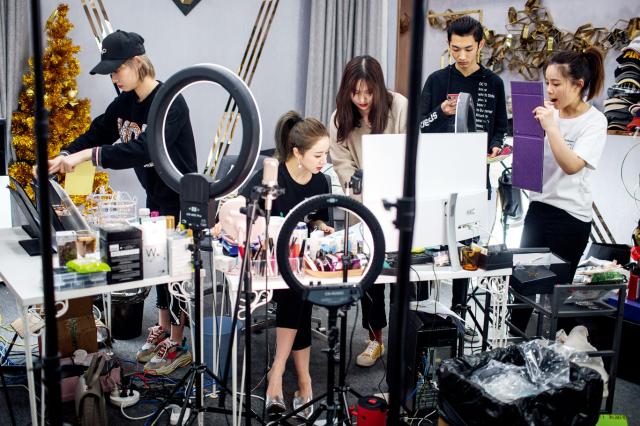 Online broadcaster Wei Ya checks products with her colleagues before livestreaming show in Hangzhou, Zhejiang Province, April 6, 2019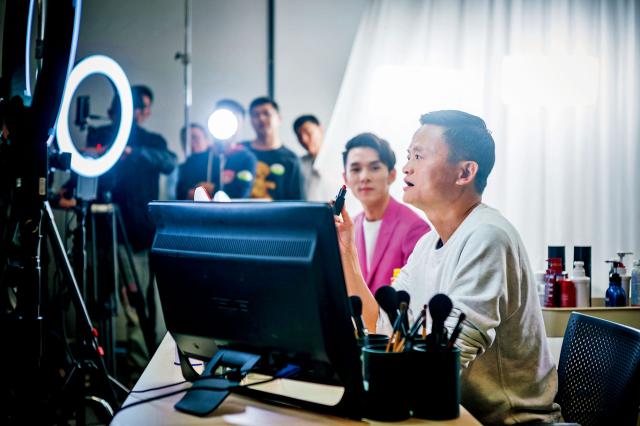 Jack Ma, founder of Alibaba, attends a shopping festival with Li Jiaqi, lipstick broadcaster in November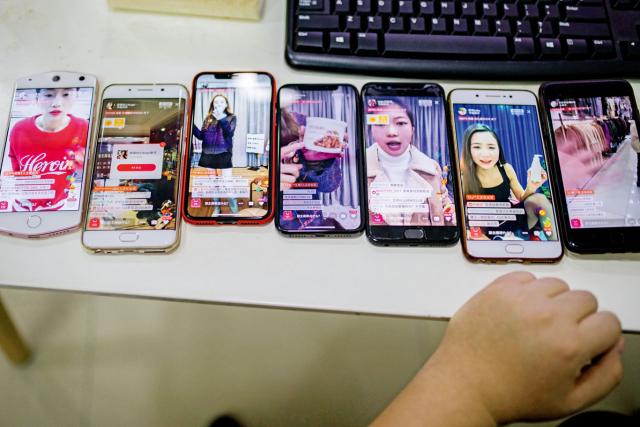 A new industrial chain centering on internet celebrities is gaining momentum in China
Shady Accounting
Lately, short video platforms have started to scrutinize content from online celebrities. On July 19, 2019, TikTok permanently shut 1,621 accounts which had been buying fans and closed 601 accounts for 30 days and deleted all their video products. 
"Short video platforms definitely have an obligation to police content," said Li Yongjian, director of the internet economy institute at the Chinese Academy of Social Sciences. "False online traffic has affected the accuracy of platform data and platforms should have both the desire and the technological ability to examine and correct content." 
Another problem is widespread tax evasion, given that many online celebrities are household names and have made great fortunes, seemingly overnight.  
"Online celebrities demand to fly first class and stay in five-star hotels. Otherwise, they refuse to cooperate," said Chen. He has been working with online celebrities for more than two years, and found they often renege on their promises, change their schedules and ask for more money at will. "What's most unacceptable is when they suddenly ask for this or that, because it's impossible to redo the budget in a short time," he said. 
In addition, fake receipts, dual contracts – referring to the practice of providing two contracts, one with a lower amount for tax purposes, and one with the higher real amount – and demanding to be paid in cash were the norm. Chen told our reporter that some self-employed online celebrities would only be paid in cash from advertisers or marketers. If no receipts are provided, the charge for services is usually 10 percent lower than transactions done with receipts. 
In June 2018, a notice was released by government agencies to cap film stars' sky-high salaries and crack down on money worship, fake contracts and tax evasion. The online celebrity industry has been hit by strengthened supervision ever since. 
Chen said that nowadays, even an online celebrity who does not have a large number of followers has to receive payment with receipts. Otherwise, cooperation with MCNs is unlikely.  
"The internet celebrity industry has seen healthier development recently. Short video platforms such as TikTok and Kuaishou have introduced their own professional marketing platforms," Chen said. "In addition, advertisers are paying more attention to financial transparency and being paid with official receipts has become the norm."