T
he Institute for Advanced Research at Shanghai University of Finance and Economics recently issued a report about systemic financial risk, warning that China's household debt hit 48 percent of GDP in 2017. 
According to the report, by April 2017, the ratio of China's household debt to disposable household income grew to 107 percent, more than nine percent higher than that of April 2016 and 33 percent higher than six years ago. The ratio would be even higher if private lending which is difficult to count was included in the picture.  
The report found a dominant portion of the debt has flowed into the housing market, warning that the unbalanced debt structure could squeeze household consumption capacity and create a negative chain reaction on the operation of enterprises and banks. The report thus appeals to relevant departments to put household debt into the State's overall deleveraging package and further curb housing prices.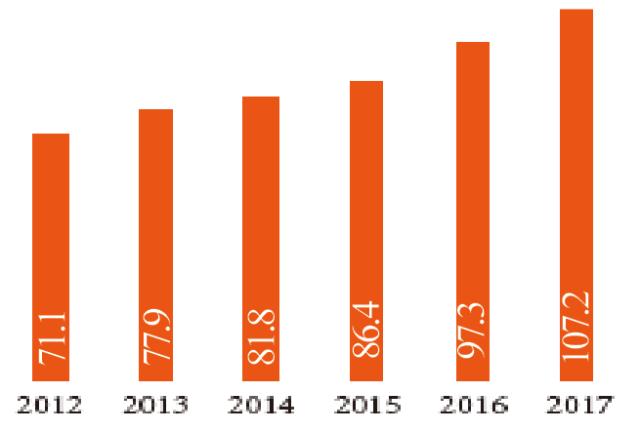 Ratio of Household Debt to Disposable Household Income (2012-2017, in %) in China Source: The Institute for Advanced Research at Shanghai University of Finance and Economics