Renowned director Chen Kaige's new film Legend of the Demon Cat once again generated polarizing comments from audiences.
B
I
U
C
X
↑
↓
✎
Renowned director Chen Kaige's new film Legend of the Demon Cat once again generated polarizing comments from audiences. The movie, adapted from a Japanese fantasy novel, features a Tang Dynasty (618-907) poet teaming up with a Japanese monk to investigate the sudden death of the beloved concubine of Emperor Li Longji. As one of China's fifth-generation of modern directors, Chen devoted himself to exploring fantasy, poetry, reincarnation and destiny, but most scarcely registered with moviegoers. After his epic drama Farewell My Concubine, which was awarded the Palme d'Or in 1993, Chen made a string of box office flops, including The Promise (2005) and Monk Comes Down the Mountain (2014). Six years in preparation and production, the new film seems to be an effort to revive his reputation. Chen says the days are gone when films were simply treated as art, but the film industry is still thriving, and he always tries to rebuild an ideal world in his productions.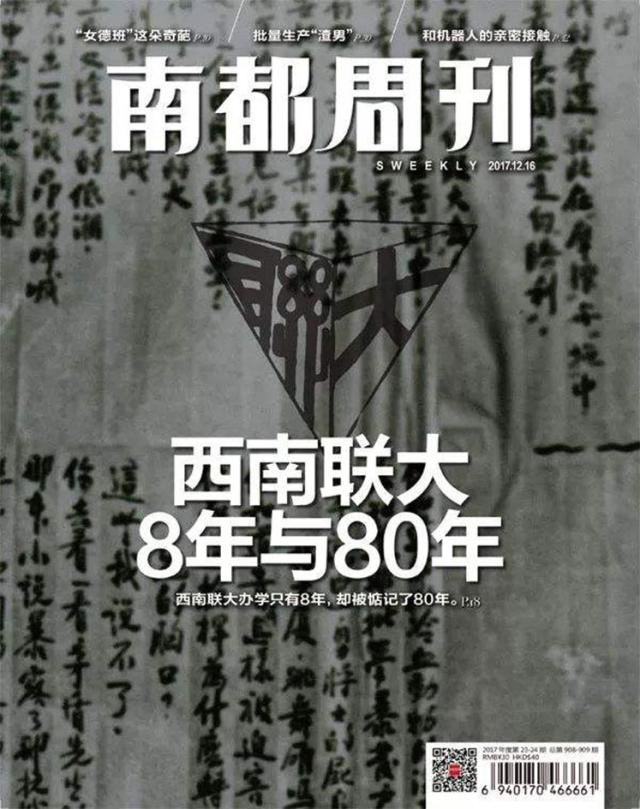 Last year marked the 80th anniversary of the founding of China's National Southwest Associated University, a legendary university that existed for only eight years. The university, formed by a merger of Peking University, Tsinghua University and Nankai University, moved to Kunming in Southwest China's Yunnan Province during the War against Japanese Aggression from 1937 to 1945. It produced more than 100 leading figures who played a crucial role in China's independent revolution, construction and its drive toward modernity. Study of the university has become a hot issue and scholars have been trying to find ways to inherit the spirit of the university and discover how it could attain such heights in a tough environment. It is generally accepted that its high quality hinged on academic independence, self-governance and inclusiveness.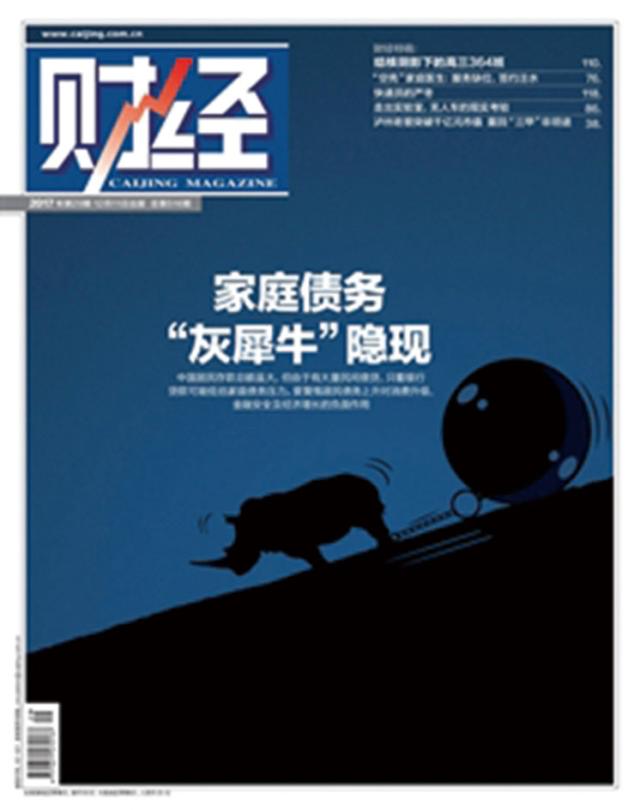 According to a survey conducted by the Institute for Advanced Research at the Shanghai University of Finance and Economics, China's household debt increased to 44.4 percent of GDP in 2016 from 30.7 percent in 2013, a growth rate higher than that of the US before the sub-prime crisis in 2008. Statistics from the National Institution for Finance & Development show that the Chinese household leverage rate climbed to 48.6 percent in the third quarter of 2017, up from 47.4 percent in the second, leading to a fall in consumption and growing risks. Housing and mortgage loans are the main components of household debt in China. More than one-third of Chinese families are debt-ridden and if the debt ratio continues to grow, banking and macro economic sectors are expected to be deeply affected. At a time when corporate and local government debts are in the spotlight, China's household debt is largely neglected.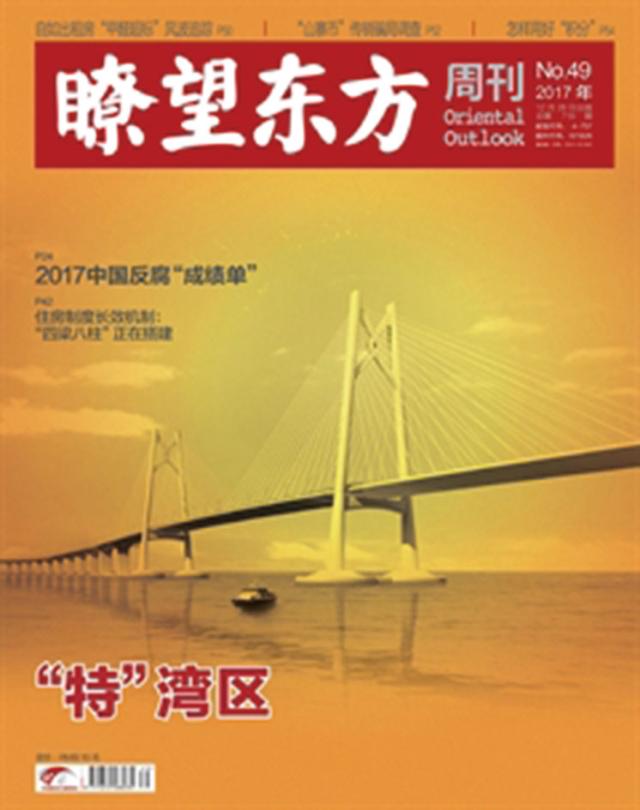 During the national economic meeting in December 2017, the Greater Bay Area that connects Hong Kong, Macao and a number of cities in Guangdong Province was listed as a region of national strategic importance. It aims to become a global leading center of technological innovation, finance and trade by 2035, according to the National Development and Reform Commission. A coordination agency is expected to be established to address potential challenges since it involves two different political systems and three currencies. Experts argued that plural political systems will bring the unique advantages of diversification, and the area is expected to become a new engine to drive the nation's economic growth.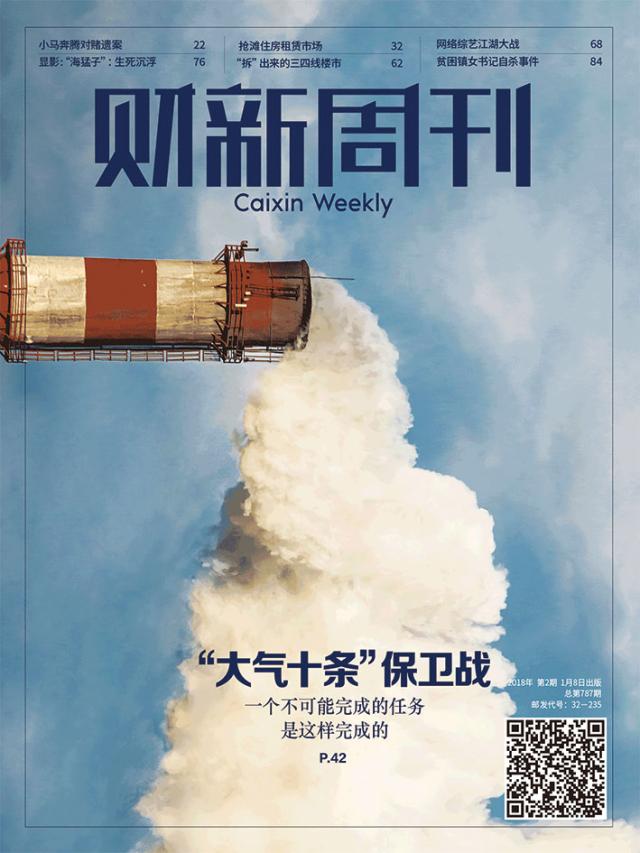 On January 3, 2018, Beijing Environmental Protection Bureau announced that average fine particulate matter (PM2.5) concentration in the capital had reached 58 micrograms per cubic meter in 2017, better than the target set by the national government. The achievement was due to a string of strict measures since the State Council vowed to cut the country's smog density by 25 percent from 2013 to 2017. To meet the goal, 28 cities in the Beijing-Tianjin-Hebei region were given specific requirements to control air pollution which have been inspected by 5,600 environmental inspectors in what is the biggest environmental campaign since China's Environmental Protection Law was enacted. Major polluters in the region, including the steel, glass and coal industries, were asked to phase out or cut production. The blue skies, however, have come at a price. In the winter of 2017, natural gas-fueled heating was supposed to be installed in many northern Chinese cities, leading to a regional energy shortfall. Experts cautioned that pollution control needs a gradual process and over-reliance on administrative means instead of market mechanisms is likely to be unsustainable.