A video of an MMA fighter demolishing a self-proclaimed tai chi master in 10 seconds flat has reignited the debate over whether Chinese traditional martial arts are of any use in real combat, what really goes on in the mysterious community and why the winner so suddenly fell from grace.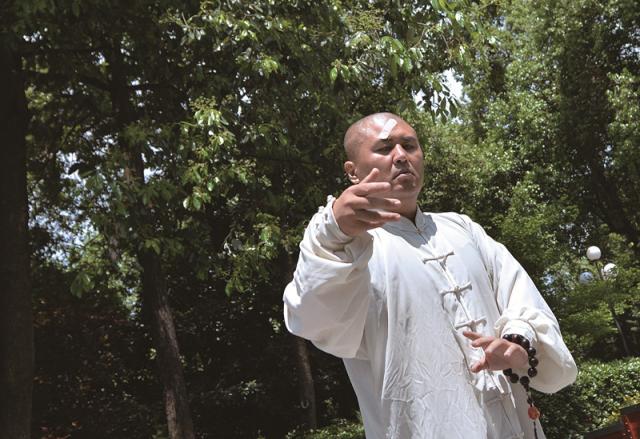 Tai chi master Wei Lei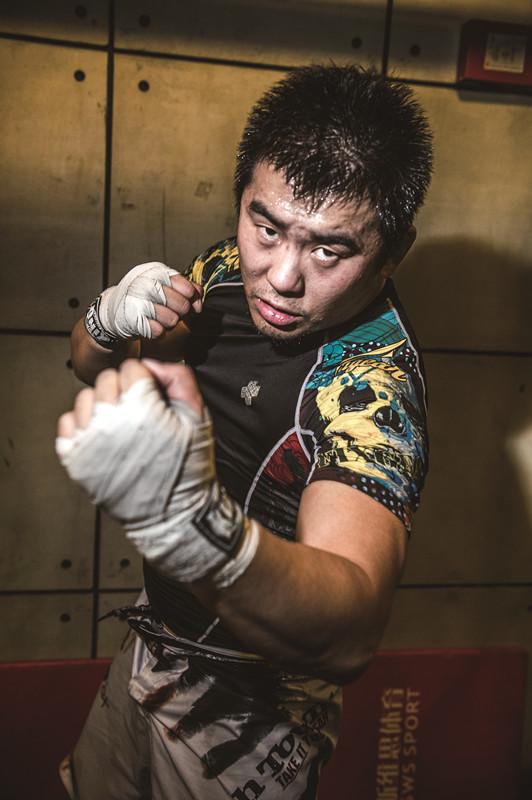 MMA fighter Xu Xiaodong
Can millennia-old traditional martial arts hold out against the shower of heavy blows raining down from the upstart MMA?  

MMA or Mixed Martial Arts is a full-contact combat sport that encompasses disciplines from various martial arts, such as boxing, kick-boxing, karate, jiujitsu, muay thai, taekwondo, wrestling and judo.  

Xu Xiaodong, a Beijing-based MMA fighter, coach and promoter, has recently become the archenemy of "the Wulin" – a term referring to the entirety of the Chinese martial arts world. 
The 38-year-old free-combat sportsman, known by fans as a "madman," openly criticized Chinese traditional martial arts as "a sham," claiming they have been reduced to a form of exercise and are useless in actual combat. Tai chi has been the primary target of Xu's verbal battery. In response, Wei Lei (sometimes called Lei Lei), a self-proclaimed tai chi master who created the "Thunder" style, challenged Xu to a duel to defend the dignity of Chinese martial arts' techniques and traditions.  

The match was held in Chengdu, Sichuan Province, on April 27, in front of an audience and with a referee and MC. However, the duel lasted just 10 seconds as the MMA fighter gave the tai chi exponent a hard pounding, landing a succession of heavy strikes to the master's head.  

A 20-second video of the bout immediately went viral on social media, which has sparked another battle online – over whether Chinese traditional martial arts are of any use in real hand-to-hand combat.  

A Brutal Defeat
As the fight began, Xu Xiaodong adopted a typical MMA striking stance, while Wei Lei raised both arms in the "White Crane Spreading Wings" posture, a classic tai chi move. The two circled for a second, and Xu broke forward throwing punches towards Wei's head. Wei drew back into the "Parting a Wild Horse's Mane" pose.  

The fight, however, was over in just 10 seconds after Xu pummeled Wei to the ground and rained blows down on his head until the referee intervened, calling submission. The tai chi master's head and face were bleeding as the referee helped him to his feet.  

The severely lopsided contest was recorded and live-streamed. The video footage immediately went viral on social media and a war of words ensued, with a few more punches from the fighters: Wei Lei told media that it was the slippery shoes he wore that day that made him stumble. He reportedly claimed he had refrained from using his "internal strength" for fear that Xu would be killed. Xu rubbed salt in the wounds by turning to various social media and live-streaming platforms to accuse tai chi of being a "sham."  

Xu's bruising remarks have enraged the traditional martial arts community. Many traditional martial artists threw down their gauntlets, challenging Xu to a rematch, including two tai chi masters Lu Xing and Wang Zhanhai and the famous fighter monk Yi Long, renowned for his martial arts prowess.  

In his open letter of challenge, Wang Zhanhai, the master of "Chen" style tai chi, stated that, "The honor of tai chi is self-evident. Don't let the short-lived Internet dissent destroy the serenity [of tai chi] that has been nourished by five thousand years of Chinese culture." Considered to be the oldest form and thus parent to the five traditional family styles, Chen-style tai chi is typically characterized by silk reeling, alternating fast/slow motions and bursts of power.  

Yi Long, dubbed "China's strongest Shaolin monk," challenged Xu to a fight. He wrote on his microblog that he would not tolerate Xu's continuous belittling of traditional martial arts and referred to the MMA fighter as a "shameless fraud."  

On Weibo, China's Twitter-like social networking platform, Xu posted an open challenge to all traditional martial artists, boasting that he would only fight those "top masters" instead of their disciples, and he could take on two or three masters at the same time.  

Guo Chendong, the founder and CEO of Glory of Heroes, a Chinese kickboxing promotion, stated that he would put up a million yuan (US$147,000) to support fights between Xu and kungfu masters.  

During a live-stream broadcast, Chinese soft drink tycoon Chen Sheng threw fuel on the fire with his offer of 10 million yuan (US$1.47 million) to anyone who can defeat Xu.  

Then on Weibo, Xu also challenged Li Tianjin, the bodyguard of Jack Ma, the billionaire owner of e-commerce site Alibaba. Li has won multiple national tai chi championships and specializes in the Chen style.  

Jack Ma, also a tai chi enthusiast, wrote a post on Weibo, calling the combat between Xu and Wei "a street fight." "A street fight doesn't decide anything. To compare the striking techniques of MMA and tai chi is like comparing the match scores of basketball and soccer. Such comparisons between two approaches of different rules is pointless," wrote the tycoon. 

In the meantime, more reputable martial arts schools have distanced themselves from Xu's challenge and expressed their abhorrence of such vulgar, violent contests in exchange for money.  

Enemy of Wulin 

Xu never imagined that it would take him only 20 seconds to turn from a vulgar-tongued fighter into a household name throughout the whole of the Wulin. Nor did he imagine that it would only take seven days to plunge from such a high to the rocky bottom of life.  

Xu burst onto the scene after the "427 fight" (April 27) with Wei Lei. However, after winning, the rough, foul-mouthed, unruly MMA fighter made a further highly disruptive move by starting a "fighting frauds" campaign, which made him the target of the entire Wulin martial arts fraternity. He claimed that he wanted to "fight the frauds" as there were "too many swindlers in the martial arts community."  

He compared his "fighting frauds" to the anti-corruption campaign initiated by Chinese President Xi Jinping. "Just as the anti-corruption campaign cracks down on the 'big tigers' [high-ranking corrupt officials], the Chinese martial arts community also needs to fight against 'big tigers';" Xu wrote on his Weibo. He also told Huaxi Metropolis Daily that he was "doing justice." He vowed to "dig out all the swindlers in the Wulin and lay bare their lies."  

Xu unveiled the lies that his opponent Wei Lei told when the tai chi master participated in a documentary called "Experiencing Real Martial Arts" aired by China Central Television (CCTV). In the documentary, Wei performed two of his "unique stunts": "Watermelon Split" and "Birds Don't Fly."  

The program shows how Wei uses his "internal strength" to smash the pulp inside, turning it dark and rotten without damaging the rind; then the tai chi exponent "stops" a dove standing on his hand from flying away. Wei claims that it is his internal strength – an invisible forcefield – that undid the bird's flying capability.  

Xu disclosed the truth behind Wei's performance. Despite the documentary presentation, the watermelon was not broken by Wei; the staff repeatedly rolled the melon on the ground to accelerate its decay in advance; and the dove was not frozen by Wei but by transparent adhesive tape. 

Many of Xu's supporters dug out videos by so-called tai chi masters and criticized them for being too "fake" and "unrealistic."  

A video of female tai chi "master" Yan Fang pushing men from a distance has gone viral. Yan calls herself a first-generation disciple of "Jingwu" tai chi, a tai chi school initiated by Master Li Jingwu. In the video, Yan pushes away several men from a distance, without touching them.
The footage also shows her apparently using "internal power" to make a man jump up and down as if getting an electric shock. Xu's followers described these as obvious fakes.  
However, the Wulin began to bite back.  

On May 3, Beijing Shichahai Sports School, where Xu learnt free combat for two years in the 1990s, made an open announcement, refusing to acknowledge Xu as their former alumnus.  

On the same day, the state-run Chinese Wushu (Martial Arts) Association made a statement on its website condemning the fight between Xu and Wei as an "illegal brawl" that "violates the morals of martial arts."  

Xu's Weibo account was taken down on May 7. Internet users could not even search related keywords on Weibo.  

After his short-lived publicity, the MMA fighter hit rock bottom overnight.  

"I've lost everything, my career and everything. I think many people misunderstand me. I'm fighting frauds, but now I've become the target," Xu said in a message circulating online. 

"If the whole thing could start all over again, surely I wouldn't directly insult others like I did before. Too many fools online. They would quickly judge me as a bad guy if they hear I've been criticizing someone," Xu told NewsChina.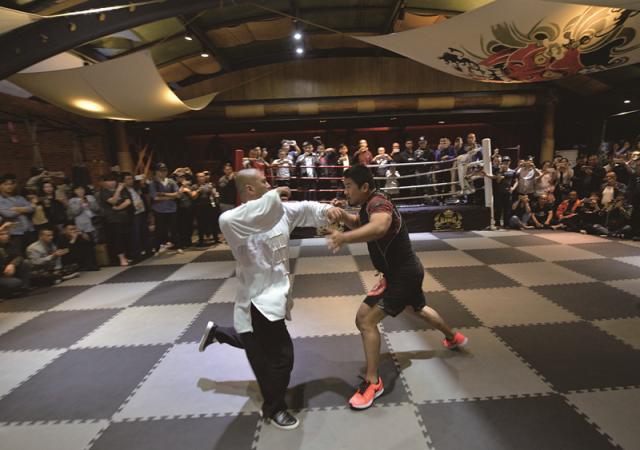 The fight between Xu Xiaodong and Wei Lei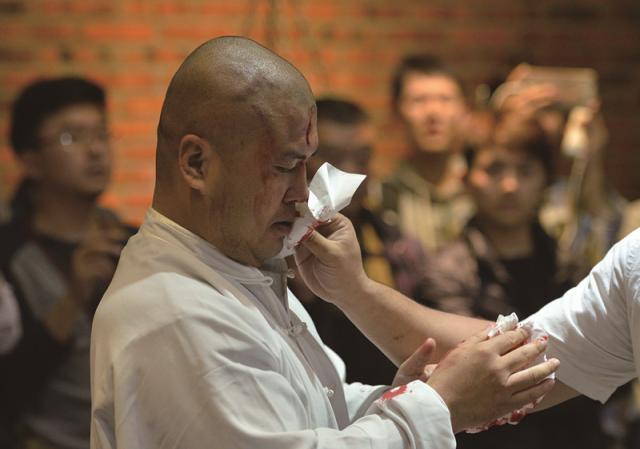 Wei Lei bleeds profusely after his pummelling by Xu
Martial Arts in Controversy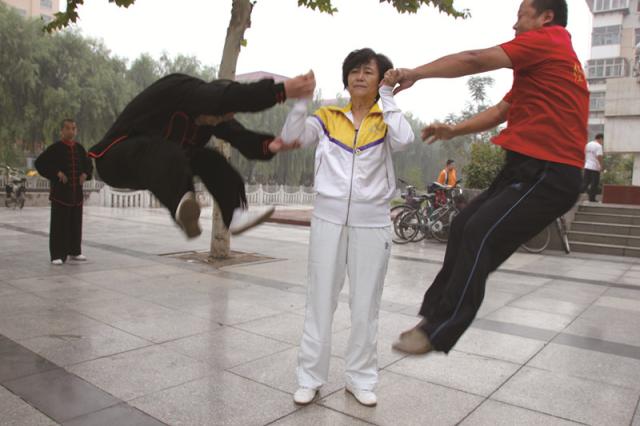 In a video,Yan Fang, a self-proclaimed female tai chi "master", demonstrates how she uses her "internal strength" to push her disciples from a distance without touching them. Netizens called it an obvious fake.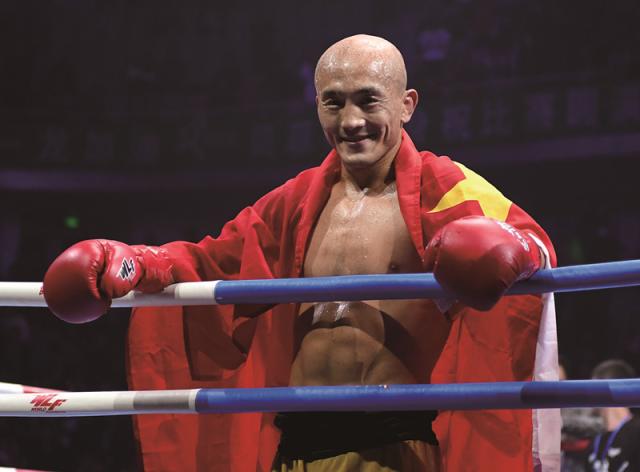 Yi Long, dubbed "China's strongest Shaolin monk," has challenged Xu Xiaodong to a fight
Both the 20-second video and the MMA fighter's subsequent "fight-the-frauds" campaign have thrust Chinese martial arts into the vortex of public opinion.  

Many cast doubts on the combativeness of Chinese martial arts, complaining that they have increasingly become a showy but impractical performance, which has no use in real combat. Other dissenters support Xu's actions laying bare some of the lies of fake masters.  

"To be frank, I dislike Xu Xiaodong, but I support his 'fighting frauds.'" Many martial arts fraudsters out there boast of their 'unique stunts' as if they have magic power, to make profits. But we cannot dismiss our traditional culture just because of the existence of some swindlers," Weibo user Yoga_Snow commented.  

Exponents of traditional martial arts argued that a single fight did not necessarily mean tai chi is inferior to the modern fighting approach. "Both Xu and Wei cannot represent their respective martial arts practices alone," one netizen commented.  

"Tai chi is great for general health, clarity of mind and qi cultivation. As a fighting art it has no chance versus multi-disciplined, conditioned fighters that you find in MMA," another online commenter wrote.  

"Can Xu Xiaodong stand for MMA, or Wei Lei tai chi? Can these two amateurs out of nowhere represent the two disciplines? People in the martial arts community have never heard of them before," the chairman of the Chinese Wushu Association Zhang Qiuping said in an interview with Chinese Central Television (CCTV).  

"A contest requires a level playing field – not that each player has an equal chance to succeed, but that they all play by the same set of rules. The bout between Xu and Wei is an unfair match based on two distinct disciplines with different rules. The result of an unfair combat can't prove anything," Zhang added.
 
Many martial arts experts and industry observers pointed out that Chinese martial arts have become more and more commercialized, which threatens the old styles of teaching and practicing. The arts have been utilized as a tool for seeking fame and fortune, usually sugarcoated with culture and mystery, by self-proclaimed martial artists who neglect to master the true craft.  

"To some extent, the Xu Xiaodong incident sounds an alarm bell in the Chinese martial arts community. It propels the whole industry to reflect on itself," Wu Shijun, 72, told NewsChina. Wu is the eleventh generation in a direct chain of disciples of the original creator of the Chen style of tai chi and also a member of the Chinese Wushu Association. 

"Nowadays many martial arts practitioners are too practical and utilitarian. They rush to establish their own schools and call themselves 'masters' after a short period of learning.
Especially with the advent of the Internet and social media, plenty of self-claimed 'masters' blow their own trumpets on WeChat or Weibo. They exaggerate their power to fool the public, which has tarnished the image of Chinese martial arts. It's a betrayal of the tradition, an act of ignorance and selfishness," Wu said.